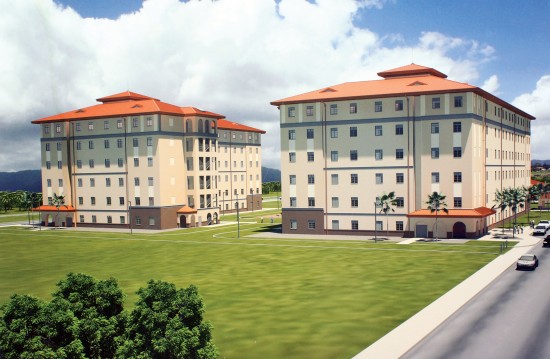 "At the time of this project, metal pricing – particularly copper, galv. steel, stainless steel – increased substantially. Working with one vendor in this case proved to be beneficial in saving time and effort to secure pricing and reducing escalation cost. Working with Norman S. Wright, I had the utmost confidence that our equipment would arrive on time and per specifications regardless of the quantities that were ordered."
Project Manager
Government facilities support diverse operations from administrative offices to research laboratories. HVAC requirements are strict. Durability and performance compliance are vital as well as the domestic manufacturing requirements. Start-up technicians must be bonded and insured to meet stringent standards. Norman S. Wright assists customers through the design, compliance, and procurement processes with product lines that include gas-phase filtration, redundant fans, high-pressure damper construction, and made-in-USA certification.
AVIATION COMPLEX, WHEELER ARMY AIRFIELD
Facts
Oahu, Hawaii
Approximately 330,000 square feet
Multi-use complex: barracks, company operations facility, soldier community buildings, battalion headquarters
Description
Like constructing a city, the Aviation Complex project had a two-year construction timeline with a staggered tenant occupancy schedule. The site housed nine different HVAC environments that ranged from mission critical data rooms to multi-residential housing units.
Challenge
The humid island climate and strict government regulations affected every air conditioning unit, fan, air device, and sound dampening component. The Norman S. Wright sales engineers conducted a multi-use, multi-year analysis to identify the products that would meet Energy Efficiency Ratio (EER) requirements and withstand the local marine environment.
Solution
The final HVAC system exceeded energy efficiency, sound, and BMS integration requirements. Staff selected the air-cooled screw chiller with sound barrier as the HVAC core and added a BMS interface for optimal energy management. Working closely with government personnel and contractors, the Norman S. Wright team helped to keep the project on schedule and on budget.
Outcomes
Products
Chillers modulate based on fluctuating loads
Exceeded EER standards
Maximized equipment life with extra corrosion protection

(4) air-cooled chillers
(2) heat exchangers
(20+) horizontal air handlers + Variable Frequency Drives (VFD)
(20+) fan coil units
(200+) vertical stack fan coil units
(20+) fire dampers
(500+) air diffusers
(20) exhaust fans
(5) Computer Room Air Conditioning (CRAC) units
(50) VAV boxes