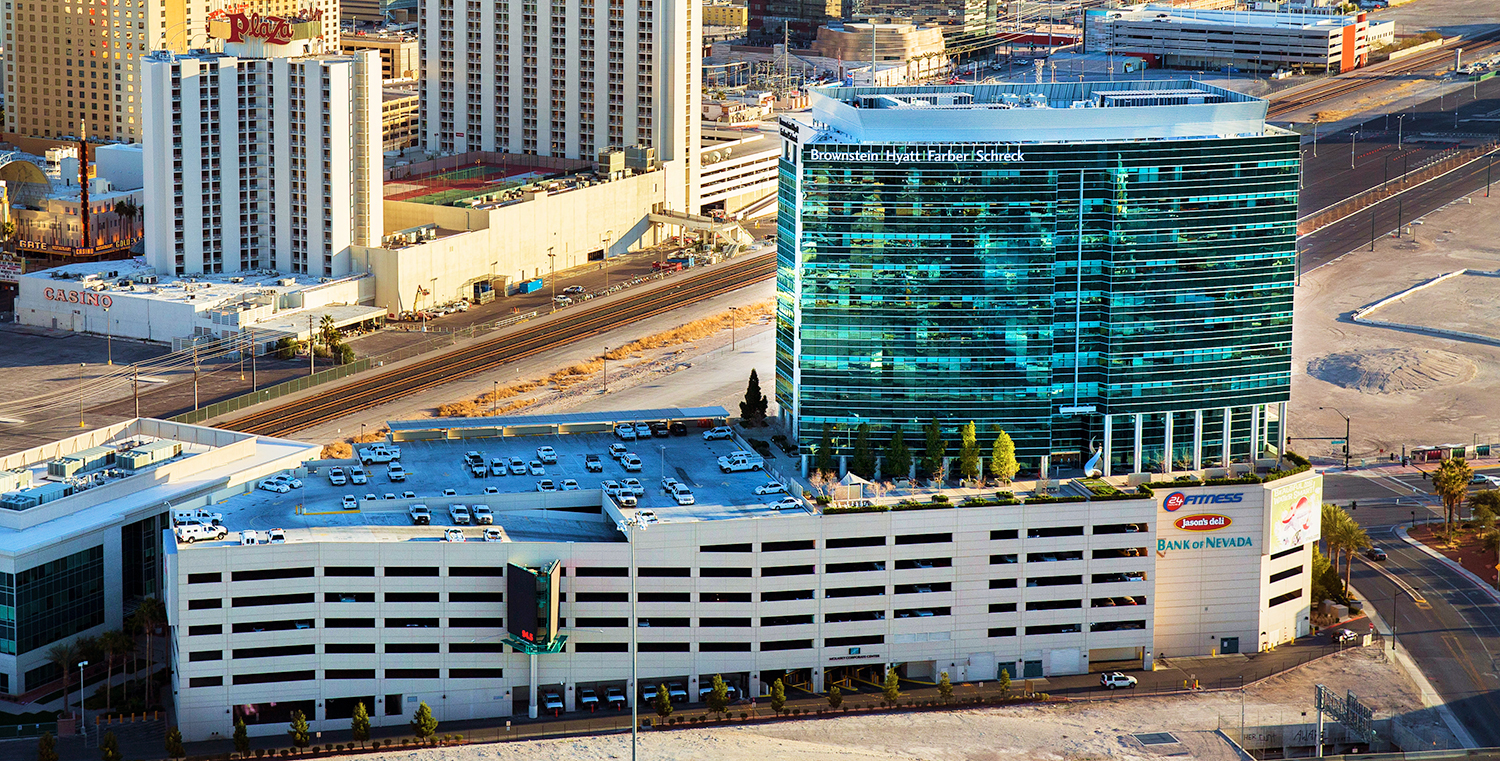 Norman S. Wright knows the issues that affect new office building projects, especially location access and installation coordination. Sales and application engineers help customers to solve design and construction challenges by providing a wide selection of products: custom air handlers, chiller/boiler plants, air distribution, ventilation, and sound-attenuating equipment.
Molasky Corporate Center
Facts
Las Vegas, Nevada
Class-A office building
16 stories
265,000 square feet
Leadership in Energy and Environmental Design (LEED) Green Building Rating System™
Commercial and government tenants
Description
Called a "revolutionary project," Molasky Corporate Center is the first green Class-A office building in Las Vegas. Norman S. Wright supplied many components of the HVAC system that set a new standard in environmentally responsible design.
Challenge
Molasky had a goal: complete the first LEED-certified, high-rise office space in Nevada. They had a dilemma: optimizing energy efficiency without sacrificing tenant comfort in desert climate extremes.
Solution
As experts in high-efficiency HVAC systems, Norman S. Wright assisted the design team in developing the building's innovative HVAC system: evaporative condensing packaged equipment with chemical-free water treatment and the first under-floor air distribution system for the Class-A office market in Las Vegas.
Outcomes
Reuse of captured condenser water from roof-mounted air conditioning equipment for irrigation
30% energy savings over standard office buildings
LEED silver rating
Full tenant occupancy
Products
Evaporative condensing packaged rooftop equipment
Under-floor air distribution with fan-powered terminal units and swirl diffusers
Variable Refrigerant Flow (VRF) system